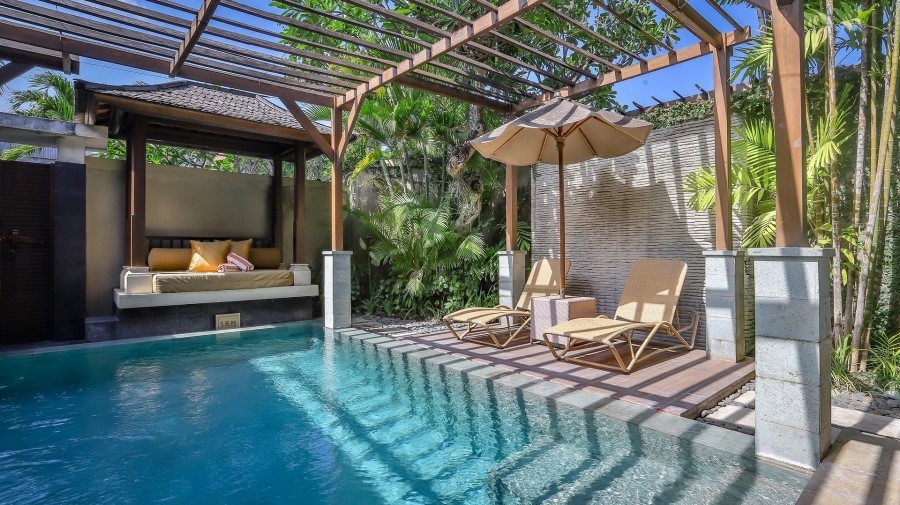 Ensure that your outdoor entertainment installation in Rogers goes smoothly with these considerations
Summer is just around the corner, and you and your family will be spending more time cooling off in the pool and relaxing on the patio. Why not make this experience even more enjoyable with a soundtrack that changes to reflect your mood? Investing in an outdoor entertainment system will take any pool party to the next level. Imagine music filling every corner of your backyard. When designing and installing a pool audio system on your property in Rogers, AR, there are several essential things to consider. Keep reading to learn more!
SEE ALSO: 3 REASONS INDOOR SPEAKERS CAN'T COMPETE WITH A DEDICATED OUTDOOR AUDIO SYSTEM
Wired vs. Wireless
The first choice that you need to make is whether to install wired or wireless speakers. There are some advantages to wireless speakers: they don't require a complicated installation, they are portable and easy to move, and they can be put away so as not to detract from your landscape design. But a wireless sound system lacks the power of a wired system and cannot cover wide spaces with high-quality audio. Whether you plan to host a casual get-together with relaxing music and friends, or a group of teenagers with loud dance music, you need an outdoor speaker system to set the ambiance. A Bluetooth speaker won't cut it; cheap wireless speakers or speakers built for indoor use do not have the power to fill up an outdoor space. With a high-end outdoor audio system, you can enjoy premium-quality music anywhere—even by the pool.
Landscape Design
Another vital thing to consider is the landscape design of your backyard. As crucial as a premium outdoor sound system is, the last thing you want is bulky and unattractive audio equipment littering your backyard. You could select speakers that match your pool's design and color scheme so that it blends in with the design of your space. TruAudio offers a variety of speakers designed to look like rocks so as not to intrude on the look of your space: the CA-OR6G, the CA-OR6S, the RK-8-GY, and the RK-8-TN. There are In-Wall and In-Ceiling speaker lines for audio equipment that is completely hidden for pools close to a patio or porch. The ST-10PRO and the ST-12PRO are subwoofers that can be buried in the ground surrounding your pool for a deep bass sound without the bulky encasing of a traditional subwoofer. A professional integrator will help you to find the perfect solution for you and your space.
Your Neighbors
Finally, it is necessary to consider your neighbors. Water is a strong conductor of sound, meaning that when you play music close to your pool, the sound will travel farther. If you are lucky enough not to have any neighbors or if there is ample space between your properties, then you can play your music as loudly as you want. However, if you have neighbors close by, you need to be conscientious so that your speaker system won't disturb them. Your best bet is to trust a professional audio video installation expert to create a customized speaker design for your space. An expert will evaluate the unique aspects of your property that will affect the acoustics of your space, such as your pool, landscaping, and home architecture, and will adequately space your speakers out for even coverage across your property. Most importantly, they will make sure that your speakers are installed pointing away from your neighbor's home, eliminating the risk of a noise complaint.