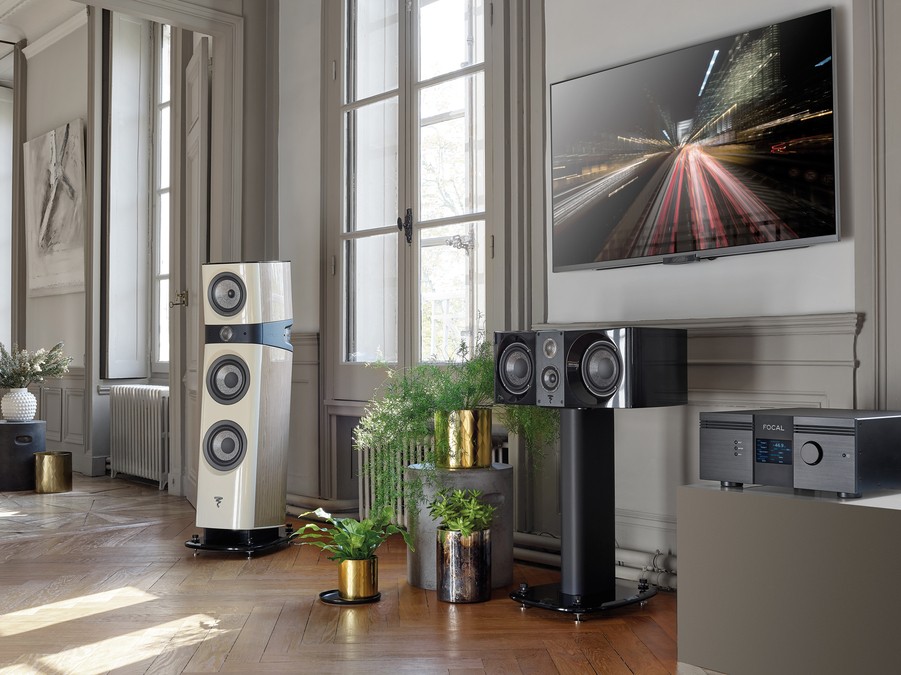 Stunning audio that brings unmatched precision and purity to your favorite music
Whether they are audiophiles or casual music lovers, most homeowners listen to their favorite playlists at home. So ditch the inconvenience of headphones and immerse yourself in your tunes with high-fidelity speakers from Focal! Discover tried and true classics or innovative new models that reproduce the entire audio spectrum in vivid detail.
Every Focal speaker is created in Saint-Étienne at a production site in the French Loire region. Choose from a wide variety of luxury product lines that combine innovative technology with careful design and exotic materials to create a truly unmatched audio experience. Keep reading to learn why we love working with Focal speakers in our high-end audio installations in Memphis, TN.