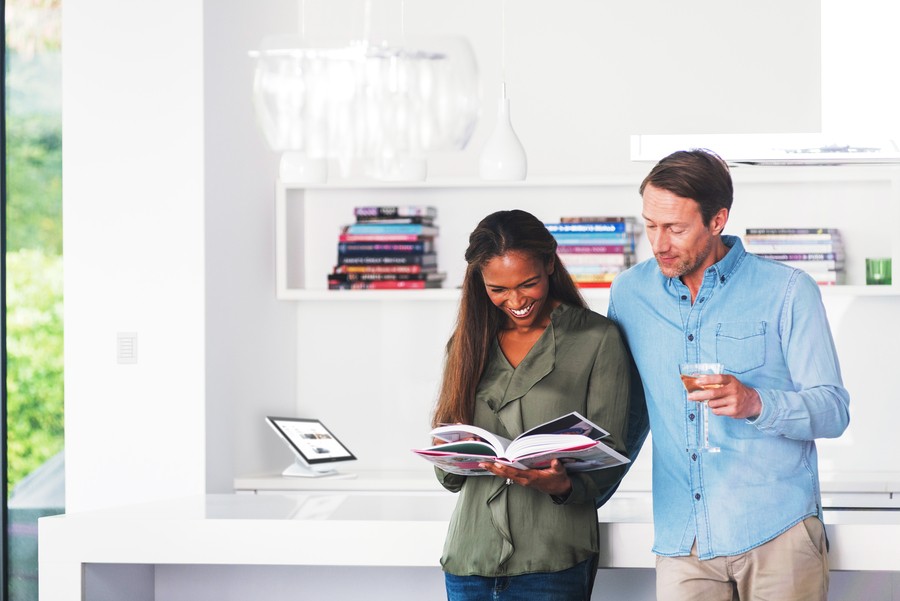 Discover how Crestron makes controlling all your lighting simple and smart
Crestron has long been a leader in the home automation industry, known for its customization options and easy-to-use systems. Crestron lighting is no different. Elegant, user-friendly lighting solutions offer personalization and style to your space.
Want to learn more about this life-changing technology? Keep reading to learn how Crestron smart lighting control will add comfort, convenience, and style to your home in Bentonville, AR.
SEE ALSO: HOW AUTOMATION HELPS YOU REAP THE BENEFITS OF CIRCADIAN LIGHTING
Wired or Wireless Solutions
Crestron lighting solutions can be wired or wireless, meaning that whether your home is being built from the ground up or you are completing a minor retrofit, there is a solution that meets your needs. Crestron's wireless keypads can be installed without the need for rewiring, which reduces time and labor costs that would be spent tearing walls open in an existing home.
Whether you go wired or wireless, you'll be able to control all your lighting fixtures from an intuitive Crestron touchscreen, the Crestron Home app, elegant wall controls, and voice commands.